Our partner STIM
Azomos workwear ideas and creations are developed in Switzerland and in close cooperation with our partner STIM in Serbia.
Since 1987, the owner-managed company produces workwear. STIM is ISO 9001 and 14001 certified.
The opening of the new production in 2018 was an important step into the future. Bright, modern and air-conditioned rooms provide a pleasant working environment for the approximately 69 employees.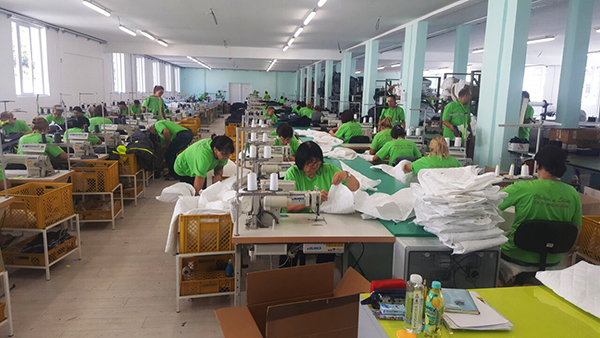 With the acquisition of new machines, a high standard in terms of workplace safety is also achieved.
The owners are aware of their social responsibility as well. All employees work on a monthly wage. The working time is 8 hours including two paid breaks for a 5-day week. In addition, one more Saturday per month has to be worked.
About 15 unskilled workers work for the minimum wage set by the state. The rest of the workforce receives a much higher monthly salary, which is dependent on training and performance. All employees of STIM are insured in case of accident and illness.
You can get an impression here: